Are you searching for a plastering company? Maybe you have some renovating to do at home or in your workplace. Or maybe you are building a house.
Either way, there are many plastering companies out there. But it doesn't take a lot of life experience to know that not all of those companies are 'professionals'.
A few 'things' are common in any and every industry, and that includes the construction industry as well. So you can't be too trusting, and you can't be too safe.
If you don't want to be one of the victims of a rip-off, then you better watch out for some red flags.
This article will talk about 5 signs that you need a better plastering company.
1. Accreditation
Like any other company that is running legally and honestly, a plastering company will also need to have accreditation. Their license and insurance prove that they are good at what they do, trustworthy, and care about the customers.
Naturally, any company that has the required accreditation won't hesitate to show it to their customers to prove their worth, when requested.
So naturally, if you notice a plastering company showing reluctance in telling you about their accreditations, that's a bright red flag.
They might come up with excuses and try to convince you that they are trustworthy in other ways. They might even have various tricks up their sleeves to convince you.
If you don't want to regret your decision, you have to avoid any company that doesn't want to tell you about their qualifications.
Some good signs are they are members of reputable organisations, unions, have long history and reputation in the industry. Like, certifying bodies for plasterboard stoppers, plasterboard fixers, and fibrous plasterers.
It's best if the plasterers are Certified Tradesman Members of the Association of Wall and Ceiling Industries (not a requirement). They should also have Public Liability insurance in place.
If they have all these accreditations, they will unhesitatingly show you. If they don't, they will try to skim around it and fool you. Don't fall for these!
2. Unverified Online Reviews
The best way to know whether a plastering company is good or not is to read their online reviews. That is, if they have an online presence.
Companies that want to spread their name as far as possible and make their knowledge accessible to all usually do have a website.
So choosing such a company is always recommended, especially because you can get an idea of whether they're genuine or not.
However, not even reviews can always be trusted.
That's why you should look out for the ones from real people. If all the good and bad reviews are verified, then you know there's nothing to be worried about.
But if you see that most of the good reviews are not verified, that's a red flag. Most companies with bad services or not enough customers will go as far as writing fake reviews.
3. New Company, High Pricing
Any sane person will tell you to settle for a company that's been running for a while. Because experience means that the workers will be good at what they do, there is a high chance of being accredited and insured.
And it's also a sign that their service is good enough to make enough money for them to run for so long. But needless to say, the more experienced the company is, the higher their rates will usually be.
Of course, don't hesitate to invest money in an expensive service, because quality is more important. However, if the company isn't an experienced one but still has high rates, that is something to think about.
New companies will usually start with smaller rates to get more customers and make their way up as their name spreads. But if they ask higher rates right off the bat, in some cases, that's a red flag.
Notice that we said in some cases, not all. If you want to settle for a new company with higher rates, you should definitely do some extra research. You don't want to get scammed, do you?
4. No Response
You ask questions or contact them, then crickets.
This is quite an obvious red flag, though not many people manage to catch it because many people don't ask questions.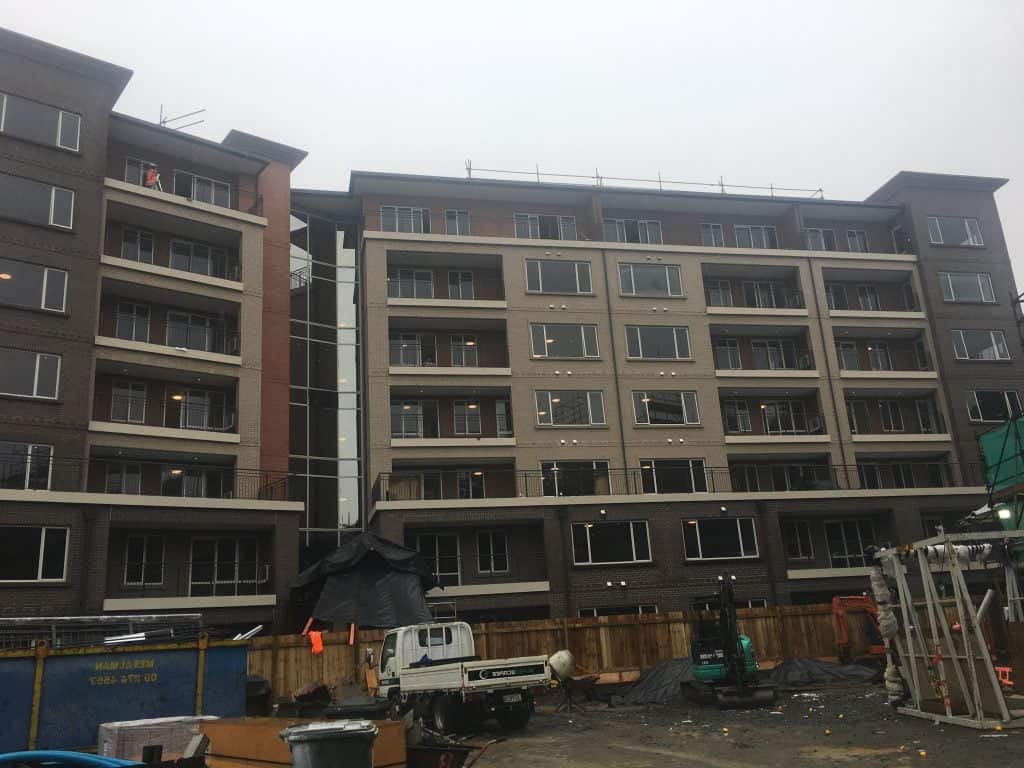 It is a business' responsibility to answer any questions the customers may have properly. To ensure maximum customer satisfaction, they're also supposed to consider all your demands.
If you ask them some questions and they show reluctance/annoyance to answer them or answer vaguely and hurriedly, consider it a red flag.
There is a good chance they don't know what they're doing. Or they're just a bad company with an improper culture.
Any good company and its workers will gladly answer any kind of inquiries you have. It's your house, so they would want to make sure you're aware of every detail before they get to work.
5. Health and Safety
This is the reddest of all flags.
Every plastering company should have a risk plan or at least a minimum health and safety plan. GIB Boards are fairly heavy, and when installing them on ceilings, it has to be raised up by more than 1 person.
The whole work has to be done on a ladder, which has its risks. If it's renovation work, then there is a high chance that you'll have many of your belongings in the room while they're working.
You've surely heard of contractors not wearing enough protection during work, even when working on a height. That increases the chances of serious accidents occurring, a nightmare for you.
I don't want that, you don't want that, no one wants that. So having a proper health and safety culture is extremely important.
Since we're on the topic, you can consider the lack of these red flags as green flags for the plastering company. If you find a company that has none of these issues, you can usually consider it.